Whatever your purpose in visiting—whether you want to learn more about me or simply have a general interest in the sport of figure skating—I hope you'll find this site useful. Skating has been the centerpiece of my life since I was very young, and I am always excited to share this enduring passion with others.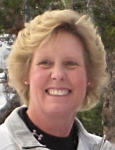 For those who are thinking about taking up skating, the right place to start is usually through the group classes offered by your local ice arena. Of course, depending on your interests, goals, and level of progress, you may at some point start thinking about taking private lessons. If so, this site is for you.

Whether you are new to private lessons, have just moved into the area, or are thinking of making a switch from your current coach, the goal of this site is to help you make an informed decision. As I explain under Choosing a Coach, there are many factors to consider when deciding who should be your instructor. So the more you know about me and my coaching philosophy and become familiar with the accomplishments of my many incredibly talented students both past and present, the easier it will be to decide if I am the right instructor for you or your child.

Again, thank you for visiting. See you on the ice!


---
---
Choose your area(s) of interest from the selections below to learn more.
With this program, "Ne Me Quitte Pas," U.S. Figure Skating Gold Medalist Dasha Kovalenko won the 2018 Crystalline Classic in Santa Rosa, the 2018 Gold Rush in Roseville, and was recalled at the 2018 Spring Jubilee in San Jose.
Congratulations, Dasha!